HKBU Media Art 2019 Grad Show Design
Media Arts graduation exhibition has been held successfully since 2016, MA has shown its dedication and efforts in promoting creativity and innovation through new media. Our exhibition this year has provided us with a platform to showcase our fruitful outcomes and interact with the general public and the professionals in the creative media. Our students are creative, hot-driven and skilled in different forms of creative solutions including but not limited to interactive games, digital animation, installation art and visual design. 
但比起停留於平凡的想法之中,我們更願突破自我,蛻變成各式各樣的自由形態。
Despite the security and comfy of staying in a stable frame, we would rather break the boundary and transform into different free forms with non-conformity.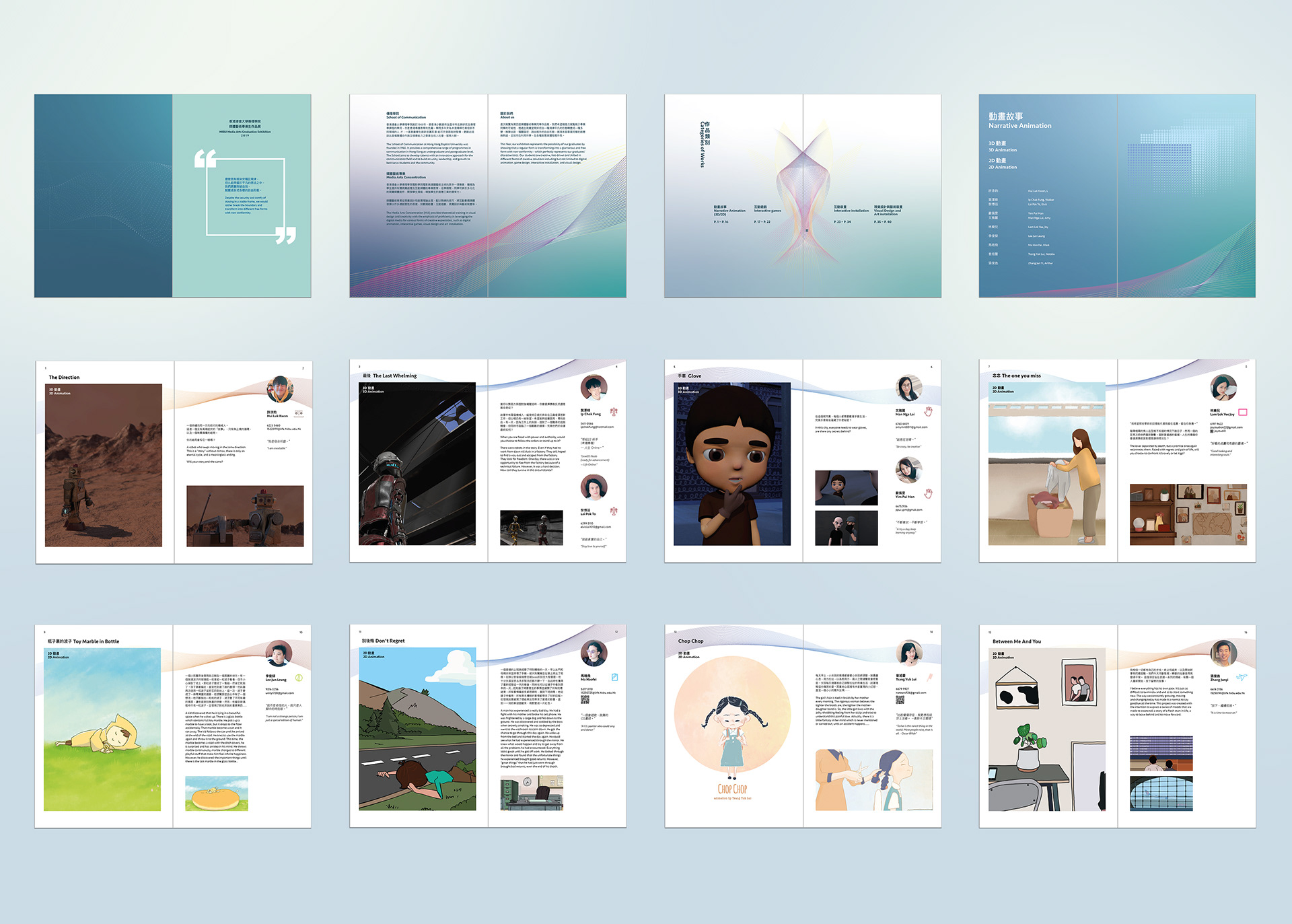 Poster, Name tag, Sticker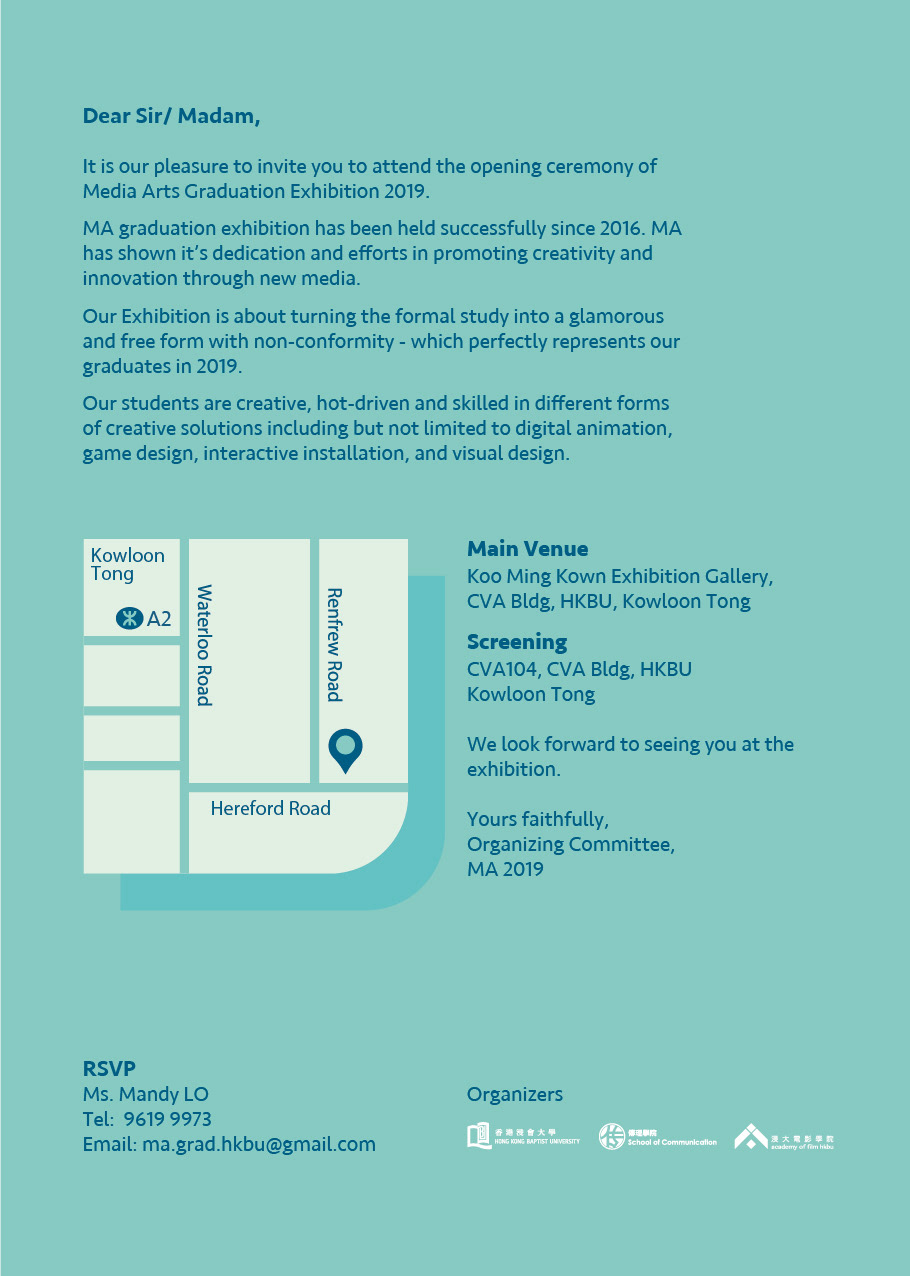 Graphic Design  | San Na Ho | Joy Lam

Advisor | Mr. CHAN Long To, Wade
HKBU Media Arts 2019 Grad Show